Server Hardware
Abundant Processor and Hard disk allocations for your server
We have set up a group of dedicated hosting servers having the latest top–quality computer hardware on the marketplace. You could pick among high–end Intel and AMD processors. To suit all of your constantly increasing storage space necessities, we will provide you with various Hard disk drive amounts. Additionally, we will offer you Gigabit system connectivity to ensure the supreme data processing quickness for your sites.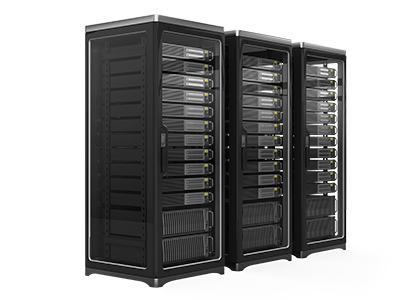 CentOS, Debian, Ubuntu
Select the Linux release that you want
On the signup form, you can easily opt for an Operating System for your dedicated hosting server. You could pick from numerous Linux releases – Debian, Ubuntu or CentOS. On the sign–up form, opt for your desired distribution from the pull–down selection under Server Options. Right after you complete your purchase, we'll start up the server for you and will mount your best preferred OS. We'll in addition set up our in–house developed Control Panel without charge.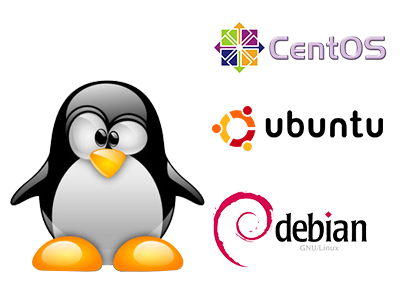 A Choice of Control Panels
Opt for your Control Panel at sign up
With every dedicated hosting server, you will be provided with an assortment of Control Panel installations. You can pick between the popular cPanel installation, the more advanced DirectAdmin solution or our no cost Control Panel, which offers a user–friendly interface & limitless domain hosting options and is readily available in more than 10 separate languages. On the subscription page, simply pick the Control Panel that you prefer and we'll add it for you when installing the host.
Features
Various no cost add–ons with your dedicated hosting server
Your dedicated hosting server will not be beneficial to you in any way, if you don't have web connection to the rest of the world. To ensure your server is always in operation, we provide a 99.9% network up–time for any of the dedicated hosting servers in the USA located data center.
Thanks to the customized inside network system we have used, it is particularly an easy task to preserve this warranty. And additionally, our data center boasts unparalleled connectivity with the entire world.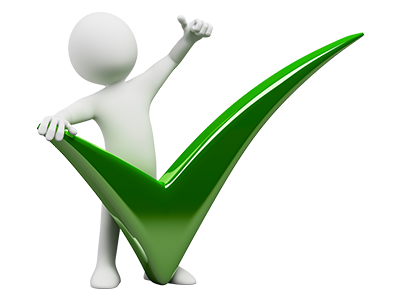 Full Root Access
Obtain 100% control over the dedicated hosting server
A dedicated hosting server gives you total control and admission to its web hosting environment. With every dedicated hosting server, we include full root server privileges to the server, so you may employ it for different needs. For example, you could manage multiple websites, manage all sorts of web apps, build a game server and even begin your own personal hosting enterprise. Furthermore, we deliver you Secure Shell level access to make protected server connections.
Managed Services
Managed services for each dedicated hosting server
Our system administrators are taking proper care of the website hosting system in order to guarantee that the dedicated hosting server is usually running in appropriate conditions. Nonetheless, in case that you at the same time desire server management help and support, you are provided with the option to make use of our Admin Services package deal. It provides backup space (50 GB), weekly OS updates, problem solving procedures, together with supervision & rebooting procedures.
Free Bonuses
Absolutely free dedicated IP, a domains reselling license and more
In addition to the fantastic monthly fee, we additionally give you a large list of free web page managing tools. Your server is standardly equipped with a multi–language Hepsia Control Panel, which has lots of domain name web hosting choices, a drag & drop File Manager, a precise web statistics application, etcetera. If you intend to run your private reseller web hosting online business, we'll grant you with a totally free website channel partner account and a ClientExec support and billing installation. one free of cost dedicated IP are included as well.
A 99.9% Network Uptime
A guaranteed 99.9% availability for your server
All our dedicated hosting servers are equipped with Gbit system cards to allow additional info to stream to and from the server. We have built a tailor–made inside network system to suit the hardware features of your dedicated hosting server and we have used exclusively enterprise devices produced by Juniper.
Due to our unique central system and the excellent connectivity available at our USA located data center, we might provide a 99.9% network uptime guarantee with all dedicated hosting servers.
---
Service guarantees

Each of CiscoWebServers's dedicated hosting servers will be setup for you at no cost. 99.9% network uptime. Root access.
Compare our prices

Preview the resources and capabilities offered by all of our dedicated hosting servers. Find the installation that meets your current and potential web hosting demands.
Contact Us

Make contact with us by email or via CiscoWebServers's Control Panel incorporated ticketing platform around the clock. 1–hour response is guaranteed.