Server backup
A basic and riskless way to back up crucial computer data
Maintaining a backup of your computer data is very important, regardless of what kind of web hosting service you work with. With CiscoWebServers, you will get 50 Gigabytes of extra backup capacity for offsite backups. This way, even if you experience any kind of troubleshooting with the server hardware, you could use the copied data any time you like to recover your websites and web applications. Besides that, you could set up auto backups quickly using the rsync utility, built in each Linux distribution that we provide you with. A server data backup is provided by default with the Admin Services pack.
Full Root Access
Obtain 100% control over the dedicated hosting server
A dedicated hosting server gives you total control and admission to its web hosting environment. With every dedicated hosting server, we include full root server privileges to the server, so you may employ it for different needs. For example, you could manage multiple websites, manage all sorts of web apps, build a game server and even begin your own personal hosting enterprise. Furthermore, we deliver you Secure Shell level access to make protected server connections.
Managed Services
Managed services for each dedicated hosting server
Our system administrators are taking proper care of the website hosting system in order to guarantee that the dedicated hosting server is usually running in appropriate conditions. Nonetheless, in case that you at the same time desire server management help and support, you are provided with the option to make use of our Admin Services package deal. It provides backup space (50 GB), weekly OS updates, problem solving procedures, together with supervision & rebooting procedures.
CentOS, Debian, Ubuntu
Select the Linux release that you want
On the signup form, you can easily opt for an Operating System for your dedicated hosting server. You could pick from numerous Linux releases – Debian, Ubuntu or CentOS. On the sign–up form, opt for your desired distribution from the pull–down selection under Server Options. Right after you complete your purchase, we'll start up the server for you and will mount your best preferred OS. We'll in addition set up our in–house developed Control Panel without charge.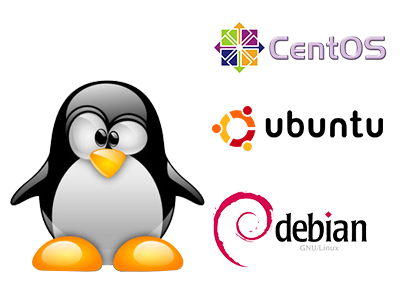 Service Guarantees
A 99.9% network uptime is warranted
Your dedicated hosting server is based in a high–tech USA located data center at the heart of Chicago, which provides excellent network conditions. Professional administrators are online around the clock to make certain your server is working in a secure network environment. Battery–powered UPS systems and diesel turbines do guarantee a 99.9% uptime.
Installation & troubleshooting
Our skilled sys admins are ready to assist you all the time
In case you encounter a server problem that is way too difficult for our technicians to work with, or if you would like some more specialized program to be set up, then you may easily make full use of our Installation & Troubleshooting service. The skilled system administrators may easily fix any issue and install any kind of software that you truly want.
The Installation & Troubleshooting service can be bought at any time as an individual enhancement. It is furthermore readily available as a part of Admin Services deal.
---
Service guarantees

Each of CiscoWebServers's dedicated hosting servers will be setup for you at no cost. 99.9% network uptime. Root access.
Compare our prices

Preview the resources and capabilities offered by all of our dedicated hosting servers. Find the installation that meets your current and potential web hosting demands.
Contact Us

Make contact with us by email or via CiscoWebServers's Control Panel incorporated ticketing platform around the clock. 1–hour response is guaranteed.