Within the CiscoWebServers Control Panel, there is also a range of Advanced Tools. They are built for cloud hosting customers that are proficient in maintaining their cloud hosting setting. Having said that, because of the convenient–to–use user interface in the Control Panel, they are rather straightforward to work with, even for newcomers. Furthermore, we have included a variety of precise how–to guides that can help not experienced clients easily be able to use the software instruments!
Hotlink Protection
Shield yourself from traffic theft
When you generate genuine content material for your own website, you will need to guard it from people who want to use it without the need of your authorization. For this purpose, we have developed a special protective software tool within the CiscoWebServers Control Panel. CiscoWebServers's Hotlink Protection tool is built to protect all the graphics at your website from being employed in different publications without having your authorization.
The tool is definitely easy–to–navigate, without setup needed in the least. Everything you need to conduct is simply pick which domain name to shield and start the service.
.htaccess generator
Computerized building of .htaccess files
Incorporated in the CiscoWebServers Control Panel is an .htaccess Generator – a strong tool, which enables you to make .htaccess files and never having to make them by yourself. Our tool demands absolutely no knowledge and also no comprehension of .htaccess file supervision.
Using an .htaccess file, it's easy to reroute several web pages of your web site and the whole site to a brand new location. You can even use it to defend a directory with a username and password as well as to enable PHP code inside HTML files, etc.
IP blocking
Stop harmful IPs from your web site
In the CiscoWebServers Control Panel we have incorporated a truly practical tool that permits you to reduce entry to your websites by preventing unique IP addresses. While using the IP blocking tool, it's possible to prevent an IP address or even a full array of IPs from using your web site. To see which IP addresses generate the 'undesirable' traffic to your site, you should check out the Stats Manager.
All IPs will be blocked quickly and nobody will be able to observe or access your web site from them any more.
PHP configuration
Customize the PHP rules for your site
If ever the app you are using demands a distinct PHP release, or, if you want to make any PHP alterations, you can quickly make that happen within the CiscoWebServers Control Panel. It is possible to switch the PHP release with only a click of your computer mouse, choosing from old PHP releases up to the present stable PHP launch. You might also rapidly alter the most essential configurations inside the php.ini file, or create a complete overhaul of how your PHP version operates.
You don't need to wait all day or restart anything at all for your alterations to take effect. All the changes are applied live the minute you save them.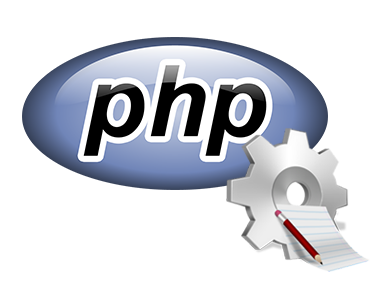 Cron Jobs
Set automated planned jobs
When there is something your website or app should perform every single day, you're able to automate it by using a cron job. Cron jobs can help you set up scheduled duties, that can be fulfilled at particular time intervals. You can make cron jobs to email you the status of your web site daily or remove momentary files weekly to be able to liberate disk space in your hosting account.
Each cloud hosting package comes with a various range of cron jobs. More cron jobs can be bought anytime within your Control Panel.
Password Protection
Simple way to give protection to all your data
If you want to make a place within your site that can be seen simply to the folks you need, you're able to make full use of the Password Protection instrument. Working with it it's easy to set up a password protected directory that will be protected and accessible simply to you and anyone else who you share the sign in details with.
The directory will be safeguarded quickly and no–one else will be able to look at what's on the inside. You can be the one person who will be in the position to adjust or switch it if you do not plan to approve different users to reach it.
URL redirection
URL re–direction with a couple of mouse–clicks
In case at any moment you need to redirect your website to a new web site, you can do that quickly using the URL Redirection instrument featured inside the CiscoWebServers Control Panel. You won't need to create a specific .htaccess file and manage any kind of complicated lines of code. All you should make is determine which website to direct and exactly where you need it to point out. Our clever system is going to handle every little thing instead of you.
And, in case you don't need the domain redirection that you've specified, you can easily void it with merely a mouse–click.