Faster Performance
Faster–than–light speed is one of the vital pluses of our custom–developed shared hosting system.
We've managed to boost the bandwidth to some 10 gigabits per second to guarantee enhanced Internet connectivity and faster site load times, to provide extra hosting servers that ease routine server maintenance tasks and reduce service disruptions and downtimes, and to migrate user accounts to SSDs, which provide considerably faster data execution speeds and a far better stability compared to the typical hard disks.
Service Scalability
A cloud hosting service that will fulfill your demands
Our shared hosting platform is fully scalable, meaning that you can make full use of its web hosting resources even if the physical machine is under stress or maintenance. Considering that all key services are handled by several hosting servers instead of just one, you'll also enjoy faster website load speeds and a guaranteed performance stability. In addition, you will be able to further improve your package with additional web space, monthly bandwidth, MySQL database storage space, CPU usage, etc. allocations, or migrate to a more powerful hosting package at any time.
Features
Build & manage your sites in the cloud at the cheapest possible end price
Host your resource–hungry sites in the cloud at an incredible price. Our custom–developed shared hosting platform will give you a good amount of hosting resources and also spreads the server load across a couple of machines, so you'll never ever deal with slow web site loading speeds or network interruptions. With unmetered data space and monthly bandwidth quotas, you don't have to worry about your sites. Each cloud web hosting package features a point–and–click Control Panel to help you effortlessly utilize the available hosting resources, plus an unconditional thirty–day MBG so that you can get a refund if you are not satisfied for any reason whatsoever.
True Cloud Platform
At CiscoWebServers, we are proud of having a genuine shared hosting platform – each service is handled by a different physical machine, so all your sites will always open fast even if the system is under stress. This cloud hosting platform was fully developed by us with scalability and dependability in mind, and is backed up by a 99.9 percent server uptime guarantee.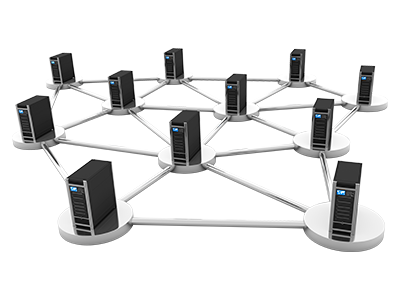 Web App Installer
More than 40 web applications ready to choose from
Installing a web app can be a lengthy and hard procedure. It's so, unless you have an Free Web Apps tool with more than forty plus available web apps, which you can install with a single click. We've made the actual setup as simple as possible, which implies that you will no longer need to sacrifice any of your time wondering how to set up your web app. We'll keep your login info in the Control Panel in case you forget your login credentials.
Web Stats
Precise stats incorporated into your hosting Control Panel
Thorough info on who visits your site and when can be seen in the Statistics Manager section of the Control Panel. You can view where your current website traffic originates from, what key phrases visitors type to find your site, etcetera. You can use AWStats, Webalizer as well as our own custom–made web analytics software tool to view all the details associated with your website displayed in a convenient way.
Email Manager
Your one–stop e–mail management software tool
The point–and–click E Mail Manager will make it possible for you to create brand new email mailbox accounts, set up custom auto–responder messages, redirect emails, fine–tune e–mail filters and also change the levels of anti–spam protection with ease. In addition, if you're more experienced, you can in addition make use of the inbuilt SPF protection option.
---
Service guarantees

All of our bundles include absolutely no set up costs plus a 30–day refund guarantee. CiscoWebServers's regular reply time frame is 20 minutes.
Compare our prices

Have a glance at the resources and capabilities made available from our website hosting bundles. You could start with a cheaper plan and upgrade with just a mouse click as your web presence expands.
Contact Us

We are online for you in business hours to answer any kind of questions with regards to CiscoWebServers's cloud website hosting services.