Swipe left/right to see plans
High-performance Servers
Xeon E3 v5

$84.00*/mo.

Xeon E3-1240L V5

2.10 GHz (4 Cores)

Disk Space: 2x240 GB SATA SSD

Upgradeable Storage: Yes

Monthly Traffic: 10 TB

RAM: 16 GB DDR4

Order Now

* price is valid for month(s)

Xeon Е5 2620 v3

$119.00*/mo.

Intel Xeon Е5-2620 v3

2.40 GHz (6 Cores)

Disk Space: 2x240 GB SATA SSD

Upgradeable Storage: Yes

Monthly Traffic: 20 TB

RAM: 16 GB DDR4

Order Now

* price is valid for month(s)

Xeon Е5 2650L v4

$160.00*/mo.

Intel Xeon Е5-2650L V4

1.70 GHz (14 Cores)

Disk Space: 2x240 GB SATA SSD

Upgradeable Storage: Yes

Monthly Traffic: 20 TB

RAM: 32 GB DDR4

Order Now

* price is valid for month(s)

Xeon Е5 2650L v4 $160.00*/mo.

Intel Xeon Е5-2650L V4

1.70 GHz (14 Cores)

Disk Space: 2x240 GB SATA SSD

Upgradeable Storage: Yes

Monthly Traffic: 20 TB

RAM: 32 GB DDR4

Order Now

* price is valid for month(s)

Xeon E3 v3

$84.00*/mo.

Xeon E3-1240L V3

2.00 GHz (4 Cores)

Disk Space: 2x480 GB SATA SSD

Upgradeable Storage: Yes

Monthly Traffic: 10 TB

RAM: 8 GB DDR3

Order Now

* price is valid for month(s)

Xeon Scalable 6c

$115.00*/mo.

Xeon 3204/similar

1.9 GHz (6 Cores)

Disk Space: 2x240 GB NVMe

Upgradeable Storage: Yes

Monthly Traffic: 10 TB

RAM: 16 GB DDR4 ECC REG

Order Now

* price is valid for month(s)

Xeon Scalable 8c

$145.00*/mo.

Xeon 4108/similar

2.1 GHz (8 Cores)

Disk Space: 2x240 GB NVMe

Upgradeable Storage: Yes

Monthly Traffic: 10 TB

RAM: 32 GB DDR4 ECC REG

Order Now

* price is valid for month(s)

Xeon Scalable 10c

$175.00*/mo.

Xeon 4210/similar

2.2 GHz (10 Cores)

Disk Space: 2x480 GB NVMe

Upgradeable Storage: Yes

Monthly Traffic: 10 TB

RAM: 32 GB DDR4 ECC REG

Order Now

* price is valid for month(s)

Xeon Scalable 16c

$210.00*/mo.

Xeon 6130/similar

2.1 GHz (16 Cores)

Disk Space: 2x480 GB NVMe

Upgradeable Storage: Yes

Monthly Traffic: 15 TB

RAM: 64 GB DDR4 ECC REG

Order Now

* price is valid for month(s)

Xeon Scalable 24c

$270.00*/mo.

Xeon 5220R/similar

2.3 GHz (24 Cores)

Disk Space: 2x480 GB NVMe

Upgradeable Storage: Yes

Monthly Traffic: 20 TB

RAM: 64 GB DDR4 ECC REG

Order Now

* price is valid for month(s)

Xeon Scalable 48c

$470.00*/mo.

2x Xeon 5220R/similar

2.3 GHz (48 Cores)

Disk Space: 2x480 GB NVMe

Upgradeable Storage: Yes

Monthly Traffic: 20 TB

RAM: 128 GB DDR4 ECC REG

Order Now

* price is valid for month(s)
Swipe left/right to see plans
Other Server Configurations
Important: All servers listed below are available in limited quantities only. If the server you are looking for is not currently available, we suggest that you check out our line of high-performance servers.
Atom 2c

$38.00*/mo.

Intel Atom D525

1.8 GHz (2 cores)

Disk Space: 2x240 GB SATA SSD

Upgradeable Storage: Yes

Monthly Traffic: 10 TB

RAM: 4 GB DDR3

Order Now

* price is valid for month(s)
A State–of–the–Art Data Center
Improved safety and connectivity for your server
We have selected one of the most acclaimed and risk–free USA located data center to store your dedicated hosting server. The Steadfast center is positioned in close proximity to a communications hub, at the centre of Chicago, Illinois, and provides plenty of system capacity and turbo–fast connections to both the West and East Coasts. Reliability is also provided by an onsite supervising staff online 24 hours a day, 7 days a week. The possibility of blackouts as a result of natural disasters such as earthquakes is noticeably minimized too.
Dedicated Servers with SSD Drives
Super-fast SSD drives
Ask anyone if there's any advantage in purchasing a solid-state drive and the reply will be categorical - 'Yes!'.
Because of this, the majority of our dedicated servers are equipped with ultrafast solid-state disks, which have been rigidly tested and proven to perform very efficiently under any type of stress. Plus, an SSD-driven dedicated server will perform considerably better CPU-wise, due to the fact that the faster access speed will shorten the CPU wait time.
CentOS, Debian, Ubuntu
Select the Linux release that you want
On the signup form, you can easily opt for an Operating System for your dedicated hosting server. You could pick from numerous Linux releases – Debian, Ubuntu or CentOS. On the sign–up form, opt for your desired distribution from the pull–down selection under Server Options. Right after you complete your purchase, we'll start up the server for you and will mount your best preferred OS. We'll in addition set up our in–house developed Control Panel without charge.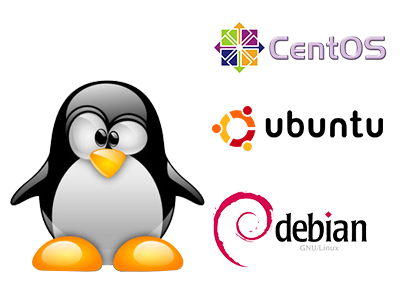 A Free Control Panel
The most simple solution to control your dedicated hosting server
Using a dedicated hosting server can sound challenging, yet, using our gratis Control Panel, maintaining your websites and the dedicated hosting server itself might be incredibly hassle–free. You'll feel identically to employing an usual Linux shared hosting packages service, yet utilizing all of the potential of your dedicated hosting server behind you. In addition, you will find all the absolutely free add–ons and tools that are offered in the Control Panel.
24/7 Support
E–mail us anytime for help and advice.
Our admins are at your disposal continuously to make certain your web hosting server works in a secure network environment. Additionally, our helpful and competent support team is working twenty–four hours a day, seven days a week, to to answer any worries that you may have about our dedicated hosting servers. In case you want assistance with our Control Panel or with any of the pre–installed web applications, we are always available to help you out.
---
Service guarantees

Each of CiscoWebServers's dedicated hosting servers will be setup for you at no cost. 99.9% network uptime. Root access.
Compare our prices

Preview the resources and capabilities offered by all of our dedicated hosting servers. Find the installation that meets your current and potential web hosting demands.
Contact Us

Make contact with us by email or via CiscoWebServers's Control Panel incorporated ticketing platform around the clock. 1–hour response is guaranteed.