Whois Privacy Protection with CiscoWebServers
Domain Info WHOIS Privacy Protection will be the best service for anyone who would like to always keep their private information out of the general public. With the Whois Privacy Protection service available at CiscoWebServers, there is no doubt that all your personal data will be safe and secure and that no–one is ever to find it.
By simply placing a system mailbox inside your WHOIS contact details, we can filter out all inbound emails and allow through only crucial notifications like transfer approval demands. In this way, you'll not be upset by spammers or men and women who plan to infringe your privacy.
Whois Privacy Protection–eligible TLDs
Resulting from a registry–imposed limit, our company are unable to supply our Whois Privacy Protection service for all domain names in existence. If your TLD works with this kind of service by registry rule, only then we will offer it to you also. However, many of the widely–used domain names extensions come with Whois Privacy Protection support.
These TLDs include: .com, .net, .org, .info, .biz, .co, .co.za, .me, .tv, .cc.
SSL Certificates
Pick up SSL certificates from your CP
In case you've got a web shop, which accepts credit card payments, it is vital that you offer your site visitors a dependable payment information submission area. And this is exactly where SSL certificates can come in real handy – they encode the connection between your site and the client. Ordinarily, you need to go to a third–party distributor to buy an SSL. That's not the case with CiscoWebServers.
With CiscoWebServers, you will be able to order an ordinary SSL certificate or even a wildcard SSL certificate directly through your Control Panel.
Multiple Custom DNS Records
A, AAAA, MX, CNAME records and more
Through the Custom DNS section of the Domain Manager, you will be able to modify different types of DNS records for your domain names, including A, AAAA, MX, NS, SRV, CNAME and TXT resource records. Setting a new DNS resource record is really easy. You just have to pick a domain and then specify the resource record that you want. Any modification you make will be reflected live within 24 hours. In case you'd like to reset the initial record value, simply click on the Revert button.
The Custom DNS section also boasts a GeoIP location tool, which enables you to redirect people from a given geographical region to a certain language version of your site.
Video Tutorials
Included training videos
In every section of CiscoWebServers's web hosting Control Panel you will find a big collection of informative how–to videos. They offer solutions to all frequently experienced issues and will show you the best way to carry out a specific operation.
Plus, you can consult our F.A.Q. library, which offers exhaustive how–to's and manuals. Alternatively, you can get in touch with our 24/7 tech support staff – the average technical support ticket response time is 20 minutes.
GeoIP Redirection Tool
Rapidly put together location–based redirects
Using the GeoIP redirection tool built into the Domain Manager, you'll be able to point a particular language version of your site to a given geographic market. It boasts a simple point–and–click interface where you do not have to type any code. You just have to fill in the location of your future site visitors and the URL that you'd like to open for those visitors.
For instance, if you have a German version of your site at de.your–site.com, you need to enter it in the URL field and then select Germany as a destination market. This way, whenever a person from Germany opens your site, they'll see de.your–site.com instead of your–site.com.
Domain Name Parking
Domain parking designed straightforward
With the web hosting Control Panel, domain name parking is effortless and quick. You only need to define the domain you want to park and to pick one of our domain parking templates – Under Construction or For Sale. CiscoWebServers's clever system will park your domain name immediately with zero wait time. And if you need to un–park it, this can be done with only a click of the mouse.
If you desire to lend a more personal touch to the domain name parking themes, you may also embed custom text.
Domain Redirection
Domain name redirection designed uncomplicated
The domain forwarding tool that is integrated into our web hosting Control Panel permits you to redirect a domain or a subdomain in your account to a different web site of your choosing. All you have to do is indicate the host you want to redirect and the preferred destination path. Our tool will handle the forwarding procedure and your domain name will start to point to the new location instantaneously.
This tool offers an intuitive interface, so you'll be able to forward a chosen domain or sub–domain with only a few clicks instead of making elaborate modifications to the .htaccess file.
24/7 Support Service
CiscoWebServers's technical support team is here now available for you around the clock
A 24/7 technical support service is included in our domain management package. Our technical support engineers will be happy to help you with any problem that you might have registering, transferring or managing your domains. For instance, if you have to edit the name servers for your domain, but are not aware of how to achieve this, just let us know and we will lend you a hand.
You can contact our tech support staff representatives via email or via the support ticket system. You can also use the phone or the live chat service during business hours. We offer a 1–hour trouble ticket response time guarantee.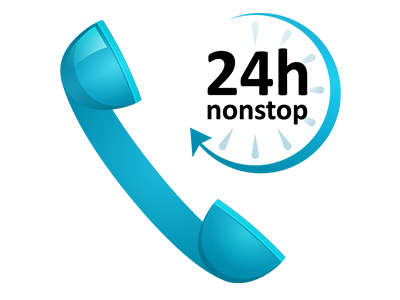 ---
Compare Our Prices

Looking to purchase a brand new domain name? With us, yow will discover a lot more than fifty completely different domain name extensions at cheap prices.
TLD Details

CiscoWebServers supplies a variety of 50 plus TLDs. Discover a little more about each individual TLD and see if they've got any kind of specific requirements.
Service Guarantees

Benefit from no–risk domain hosting services. At CiscoWebServers, we promise you a 99.9% network uptime.
Contact Us

Are you interested in learning more on our Whois Privacy Protection service? Contact us and / or take advantage of the live chat alternative on our site. You could also take advantage of the 24/7 ticketing system or write us an email. An hour response is guaranteed.