Hepsia Control Panel is our vision of how web site management needs to be done. It's a place from which you can manage all facets of your web presence without having to resort to any additional billing or domain management panels. With Hepsia Control Panel, you can manage your domain names, your web sites and your billing transactions from a single location.
Our Hepsia Control Panel is designed to run exclusively with our own Linux shared hosting packages platform. This allows it to be a lot faster and a great deal more secure than any other Control Panel. Once logged in, you'll find all the tools that you need to administer your web site and numerous cost–free bonuses that will help you further enhance your current site or swiftly start a new one.
Domains Manager
A full array of domain management controls
You can now manage multiple domains without any difficulty via our Domains Manager. It includes all the domain management tools that you require and everything is designed in a user–friendly way. Each feature is just one mouse click away – from redirecting or parking a domain to altering your domain's WHOIS or DNS records.
And with our Control Panel, once you're ready with your domain names, you can instantaneously begin working on your website without needing to log in to a different Control Panel.
E Mail Manager
Email management is very easy with us
If you run a website, you have to also manage all the mailbox accounts pertaining to it. And while composing e–mail messages is very easy, managing the respective email box accounts can be difficult. You may have to cope with junk electronic mail messages, to set up mail filters, to concern yourself with security issues, etc.
With our E Mail Manager, you will see that administering electronic mail accounts is not difficult at all. You'll acquire quick access to all key functions (you can redirect electronic mails, create mail filters, enable anti–spam protection, etc.) and you can administer multiple electronic mail accounts simultaneously.
File Manager
Manage your web site content straight from your Control Panel
When you are working with files, you need an easy way to handle them. This is especially true when the files you are working with are the ones that form your website. Because of this, we have set up our own File Manager. With it, you will receive swift access to each function by using our right–click contextual menus and our quick access icons.
With our File Manager, you will also be able to select and modify multiple files, to uncompress compressed archives, to upload and move files from one place to another by simply dragging them into the desired location and much more.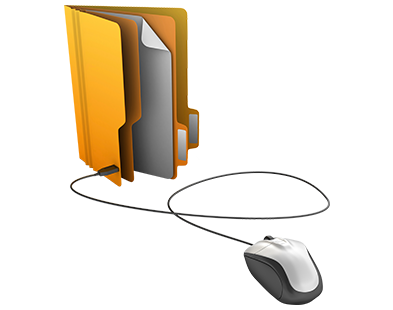 Statistics Manager
Site stats from the second you sign up
With our Statistics Manager, you can keep tabs on what is happening with your sites from the instant you open your account with us. There is no need for extra setups or extra accounts – we will begin collecting information the instant your website goes live.
At any given moment, you can see exactly how many visitors you have had lately and precisely how much time they have stayed on your web site. You can view most–browsed webpages, exit pages, landing pages and a lot more.
Marketing Tools
Different tools to easily popularize your sites
Our Control Panel offers a set of in–house–built Internet marketing tools, which can help you improve the popularity of your web sites. You will have a Sitemap Generator for crawlers and visitors to easily scan your sites, an RSS News tool to publish fresh content on your main page and a GeoIP redirection tool to match site visitors' geographical location with their preferred language.
All these marketing tools have been created by us. They feature all the functionalities you would expect to see and at the same time are really easy to use. Try them out and see for yourself.
Hepsia vs. cPanel
Compare Hepsia and cPanel
cPanel is the most widely used Control Panel on the World Wide Web and it can help you get the job done for sure. Yet, it lacks the user–friendliness you would expect in the age of flexible and intuitive interfaces. On the other hand, the Control Panel is new and is built to operate equally well now and in the future. It's incredibly fast, intuitive and features an abundance of free–of–charge tools to help you quickly kick off your online presence.
If you like you can even read more here: Hepsia VS cPanel.
A Easy Site Installer
Set up your new web site in four simple steps
In case you need to build a new site quickly, but you do not wish to waste hours seeking the right website theme for it, we've got just the solution for you – the Straightforward Site Installer available in the CiscoWebServers Control Panel. With it, you can launch your new site online in just four easy steps, which normally take less than five minutes!
For your next website, you can choose from among more than 100 cost–free themes developed by us for different kinds of sites – online stores, online journals, portfolio sites, business portals, etc.
A selection of over 40 different apps to install
A selection of over 40 different apps to install
Manual web application installation can be challenging. This is the reason why, we've introduced an automated Free Web Apps, which will get the job done for you. It works with 40+ popular web applications and we've made the installation process as simple as possible. All you really have to do is insert the administrator user name and password. Our clever tool will take care of the rest on your behalf.
It also maintains a logfile of the installed software apps and the used user names and passwords. That way, even if you forget your password, you can always check what it is in our Control Panel.
We include a variety of Web Marketing Resources that will help promote your sites. Those are a Sitemap Generation tool, a GeoIP re–direction tool as well as an RSS News interface.
Straightforward Site Installer

Get your Joomla™, WordPress or another application based web site online with a click of the mouse. Simply pick your layout and site name and we'll launch your net presence online right away. No scripting abilities will be required on your part.
CiscoWebServers's web based Website Creator will allow you to launch your Internet presence right now with easy point & click actions. No HTML/CSS skills will be required from you. More than one hundred web templates available.
---
Service guarantees

All of our bundles include absolutely no set up costs plus a 30–day refund guarantee. CiscoWebServers's regular reply time frame is 20 minutes.
Compare our prices

Have a glance at the resources and capabilities made available from our website hosting bundles. You could start with a cheaper plan and upgrade with just a mouse click as your web presence expands.
Contact Us

We are online for you in business hours to answer any kind of questions with regards to CiscoWebServers's cloud website hosting services.